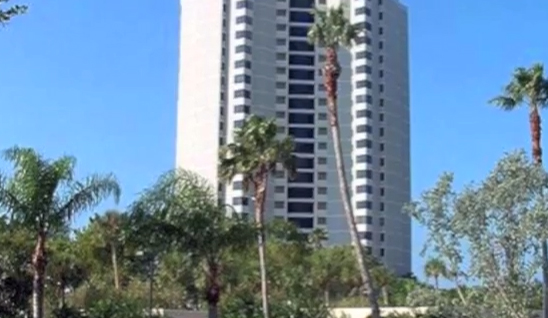 Heron is a low density high rise community located off Crayton Road on the southern end of Pelican Bay. It offers only 40 units within 22 floors built in 1983. Most units boast nearly 2,000 square feet of living space while a couple penthouses enjoy 3,500 square feet of beautiful condominium home. Residents here enjoy views including those of Outer Clam Bay, the Gulf and Pelican Bay.
COMMUNITY AMENITIES:
-beach access
-beach club
-bike and jog path
-bike storage
-community pool
-exercise room
-private beach pavilion
-community room
-community spa/hot tub
Currently listed for sale at Heron is a high floor, custom renovated unit. The first of its kind in years! This unit is 2,485 square feet with 2.5 bathrooms, two bedrooms and a den. Listed at $1,275,000, it has a panoramic 270 degree view of Pelican Bay awesomeness, glorious hardwood floors and a chef's dream kitchen.
Heron is high rise living at its best in Pelican Bay, Naples. Pelican Bay is the perfect place to live for the young, the old, the singles, and the families. Come to where abundant natural beauty makes you feel as if you're part of heaven on earth; whether you're enjoying the sugary white sand beaches, the crystal blue waters or the miles of natural Florida mangroves. Also available to your comfort and whimsy are private beach restaurants, Pelican Bay resident amenities, and the Waterside Shops.
Pelican Bay, a master planned community north of Naples proper, has more than the condominium living of communities like Heron to offer too. You can choose from villa communities, single family detached housing communities and more. There is absolutely no denying, however, that where ever you place your welcome mat in Pelican Bay, you will be very pleased and guaranteed to love where you live and live where you love!
Your Pelican Bay Real Estate Team
Domain Realty is your key to smart buying and selling in the Pelican Bay real estate market. We know all the details from the most exclusive communities and subdivisions around the area. Whether you're looking for a gated golf club community or a luxury waterfront home, we can help you find the right home at the right price or help you sell your Pelican Bay real estate quickly and efficiently. Call us today to learn how we can make you work home buying or selling dreams a reality. 239-898-5329JesseMcGreevy@gmail.com