The Naples Community Helps You
Posted:
Helping children learn how to focus in school by learning to play the violin is the concept behind MusicScores!, a nonprofit agency that was launched six years ago in Immokalee.
The program, which works with 4-year-olds in a handful of Collier County schools, has become the newest recipient of grants from the Naples Children & Education Foundation (NCEF). But you may know them as the sponsors of the annual Naples Winter Wine Festival.
On Monday night, NCEF awarded more than $13.1 million to Collier County social service agencies to help disadvantaged children gain an advantage in the community.
According to the Naples Daily News, NCEF presented more than $7.4 million in checks to 30 nonprofit agencies and continued its financial commitment of more than $5.6 million to five ongoing long-term strategic initiatives.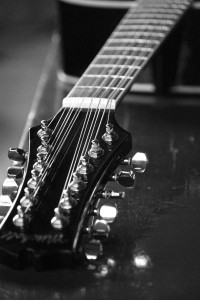 Judy Evans, founder of MusicScores!, which received a grant of $34,250, was ecstatic.
"We are thrilled," she said. "We are going to be able to double the number of schools (we are in). The goal is to teach the children, through the violin, the focus and attention they need to be successful in school."
The program, which features violin majors at Florida Gulf Coast University teaching children, will expand from three schools to six because of the grant, Evans said.
However, the largest agency grant recipient this year was the Boys & Girls Club of Collier County, which received $1 million.
"It is to help supplement our summer program," said Mary Pat Hussey, board chairwoman of the agency. "We would have to cut the program by more than half (without the grant). This allows us to really reach kids who need it most."
Because the children are at the camp all day, it is the agency's most expensive program to operate with 800 to 1,000 children enrolled, in addition to serving 60,000 meals to the kids, Hussey said.
The Golisano Children's Hospital of Southwest Florida received $93,200 for a Naples specialty clinic that will focus on children with autism, said Kathy Bridge-Liles, chief administrative officer of the hospital at HealthPark Medical Center south of Fort Myers. Statistically, one in 88 children has autism, or about 850 children in Collier, she said.
"We will have an opportunity to help a parent when they are told their child has autism," she said, adding that an autism "navigator" will help families get connected to programs.