Think pink this spring.
Warm pink light can be flattering, says the Associated Press, so designers have long employed tricks like painting lampshade interiors in those hues or switching regular bulbs out for soft pink ones.
"Pink's such a fun color to play around with. I see it two ways — dusty, light and classic, or vibrant, 'statement' and sharp," says Boston-based designer Taniya Nayak. "The former adds subtle whispers of elegance, while the latter turns up the volume in a space."
Eddie Ross, East Coast editor for Better Homes & Gardens, agrees.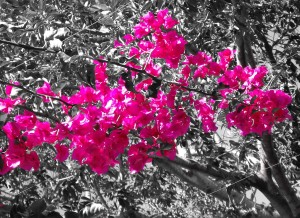 What you Should Pair it With
"Pink is back, and it's all grown up. Paired with stronger hues like navy, chocolate or gray, pink looks sophisticated and surprising," he says.
Ross suggests several ways to incorporate the color for different effects:
"When you cover a sofa or chair in a light pink, it acts like a neutral. Swap out throw pillows for a completely different look. Light pink bedding looks great with just about any skin tone. Light pink linen mats in simple white frames with black and white photos look crisp."
Think Pink Paint
Valspar's Rosario Ridge and Universe Quartz Pink are two good options. And Sherwin-Williams' Spun Sugar and Malted Milk look as good as their names.
Pink Accessories
Combine pink accessories with contemporary pieces, or use it for an extra pop of color to spice up a space. Pink looks great next to reflective and textured materials such as mirrors, metallics and velvets, according to the AP, but also alongside linen, burlap, weathered pine and rattan.