A New Estero Apartment Complex Could Be in the Works
Posted:
A new apartment complex may be coming to Estero near the Interstate 75-Corkscrew Road interchange.
The Estero Community Planning Panel is backing Courtyards of Estero and hopes it will ultimately be approved by Lee County officials, according to this article from the Naples Daily News.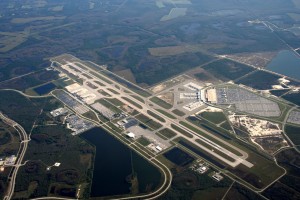 The development would feature 136 units around a courtyard, with front-door entrances, green space, a leasing office, a recreation center, pool and 292 parking spaces.
And 44 of the units would be one-bedroom apartments.
There's Still a Lot to be Done
The 8.75-acre space in Estero Interstate Commerce Park—currently home to Embassy Suites, Tire Choice & Total Car Care, Rib City and Applebees, among others—is zoned for commercial use only. However, the developer has applications pending with Lee County commissioners to rezone the property for residential use.
Even if county commissioners approve the rezoning, the developer would still need to go through a hearing with a hearing examiner and receive approval from the state before construction could even begin, according to the Daily News.
Why Rezoning is a Good Idea
Jack Hartsell, an attorney for the developer from Florida's east coast, said the parcel has been sitting vacant since 2000.
"We've been trying to sell it as a commercial property for 14 years, and it will probably remain empty for another 20 years (if rezoning isn't approved)," he said.
Studies show that residential use for the parcel would have less of a detrimental effect on traffic than if a commercial complex were built on the land, Hartsell said.
"During morning peak hours there would be 50 fewer trips, and during evening peak hours there would be 90 fewer trips, with a total of 460 fewer trips a day," he said.
Planning panel Chairman Jack Lienesch, with the support of all panel members, said the proposal sounds promising.
"We'd be happy to lend our support in any way we can," he said.