The Conservancy of Southwest Florida Gets Grant to Help Fund Field Trips
Posted:
East Naples Middle School science students spent Monday morning so immersed in their studies, they could hardly move. That's because they were standing knee deep in a Southwest Florida filtration marsh.
Students from Darla Williams' seventh grade science class were at the Conservancy of Southwest Florida to learn about nitrates, pollution and other topics, according to the Naples Daily News.
"You can tell kids about this stuff all day long and show them videos, but nothing compares to being out here," Williams said. "This could spark an interest that could lead to a career path, it's such a great opportunity and we are so grateful for the grants."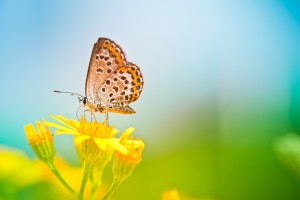 12-year-old Katrina Oceant agreed. Aside from being "a lot more fun" than being indoors, the learning opportunities weren't lost on Katrina, who was soaking up the science as quickly as her khaki cargo shorts were soaking up the marsh water.
"Science is my favorite subject so I'm just really excited to be here. It's a lot to learn and you can show other people about it, you can pass it on and maybe they'll come someday," Katrina said. "We are all learning a lot and we're all working together and getting along as a team."
It's that teamwork that Conservancy's Director of Education David Webb zeroed in on.
"When kids are sharing and talking and discussing, that's when they're learning," Webb said. "We're instilling a sense of wonder and we're using technology as a bridge, to connect them to nature. And the sound of all these kids having fun is really what we want to hear because our mission is to create future conservationists."
In one exercise, the students use food products like hot chocolate to simulate motor oil and sprinkles to represent litter, and then they use a spray bottle to make it "rain" and watch the colorful runoff damage larger bodies of water.
Katrina, who wants to be a psychiatrist, can tell you more about that:
"Pollution comes from runoff from the hills to the lakes or oceans or rivers; gas, oil, pesticides, trash can all pollute the ocean and the water source," Katrina said. "If we want water to be lasting, we have to clean it, we have to do as much as we can to have a clean environment and we should do whatever we can to have a green planet."