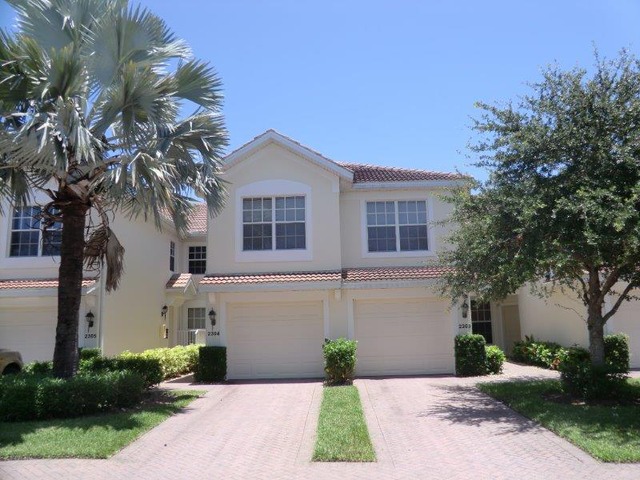 Built in 1984, Stratford at Pelican Bay is a high rise condominium community located on the southern end of Pelican Bay off Crayton Road. Here, residents enjoy views of the Gulf, outer Clam Bay, and preserves. Units range in square footage from 1,700 to 4,000. Some property owners at Stratford have converted their screened lanais into expanded air conditioned living space. If you prefer an outdoor lanai, you will certainly have to specify. Due to the unique layout of this community, units actually begin on the third floor even though they are described as being first floor condos. This provides for better views.
COMMUNITY AMENITIES:
•             Two Tennis Courts
•             Exercise Room
•             Huge Pool
•             Bbq Area
•             Bike Storage
•             Sauna
•             Trash Chute
•             Vehicle Wash Area
Owners here have the ability to rent out their unit once a year with a 90 day minimum. Renters and owner residents appreciate the understated elegance of living at Stratford and its views of the Gulf which can even be enjoyed from the glass walled elevators or accessed by private boardwalks to three miles of sandy beach. Stratford truly is a secluded and serene location.
There is lots to do within walking distance of the Stratford including: the Philharmonic, the Art Museum, Waterside Shops, and restaurants. The Stratford at Pelican Bay is an incredible resource for all things pertaining to this fabulous community.
For school information pertaining to Stratford residents, check out the Pelican Bay schools and their ratings and contact information at USA.com. Otherwise, for information and happenings related to Pelican Bay itself, see our blog or PelicanBay.org.
Whether for the purpose of  obtaining a vacation residence for occasional getaways or securing a permanent residence in the prestigious Pelican Bay are of Naples, Stratford is definitely worth checking out while investing time in your Pelican Bay Property Search. image by local MLS
Your Pelican Bay Real Estate Team
Domain Realty is your key to smart buying and selling in the Pelican Bay real estate market. We know all the details from the most exclusive communities and subdivisions around the area. Whether you're looking for a gated golf club community or a luxury waterfront home, we can help you find the right home at the right price or help you sell your Pelican Bay real estate quickly and efficiently. Call us today to learn how we can make you work home buying or selling dreams a reality. 239-898-5329 JesseMcGreevy@gmail.com