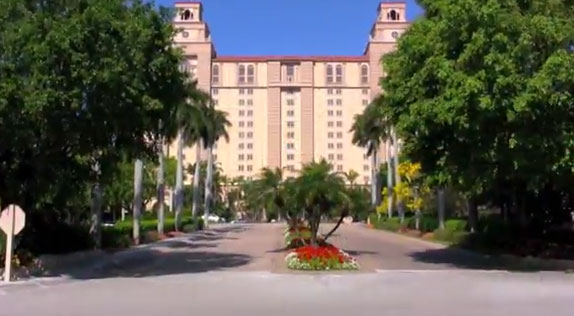 Georgetown at Pelican Bay is a gated, single family home enclave in a colonial setting consisting of 35 homes. Georgetown is best accessed of Ridgewood Drive from Gulf Park Drive in the south central portion of Pelican Bay. The oldest homes in this fine neighborhood date back to as early as 1982. However, many of them were built between 1986 and 1988 with even one being built as recently as 2006. Most of the Georgetown homes off lake views while the odd numbered ones on George Washington Way and Thomas Jefferson Court offer views of the Pelican Bay Golf Course. Homes in this exquisite neighborhood go for well over a million dollars and even two million in many cases.
COMMUNITY AMENITIES:
-beach access
-business center
-club house
-canoeing and kayaking
-fitness center
-private beach pavilion
-private separate golf memberships and tennis courts
Most of the homes in Georgetown of Pelican Bay sit upon half acre sites and custom built. These homes range in size from 2,600 square feet to around 8,300 square feet with floor plans of three bedroom and three baths to six bedrooms and six baths.
Residents of Georgetown are part of the Pelican Bay Master Homeowners Association enjoying all the amenities that come with that and paying a small annual fee to do so. Georgetown also has its own separate HOA with a quarterly fee. There are no pet restrictions at Georgetown of Pelican Bay.
The Naples' public schools that serve Georgetown at Pelican Bay are: Sea Gate Elementary, Pine Ridge Middle and Barron Collier High.
Georgetown is one of the oldest and most exclusive neighborhoods of Pelican Bay and residents here enjoy the convenience of walking to the Waterside shops and Naples Philharmonic from their elegantly gated, luxury, private neighborhood. Here, you get the best of both worlds; a private and low density community set amongst the all the exciting action of Pelican Bay.
Your Pelican Bay Real Estate Team
Domain Realty is your key to smart buying and selling in the Pelican Bay real estatemarket.  Call us today to learn how we can make you work home buying or selling dreams a reality. 239-898-5329 JesseMcGreevy@gmail.com