Bridge Way Villas
Posted: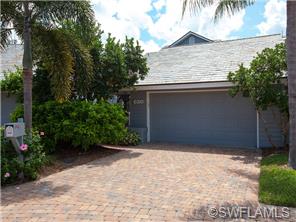 Bridge Way Villas are 59 fabulous villas in Pelican Bay built between 1983 and 1987. Residence sizes begin at about 1,650 square feet and increase in size to about 2,600 square feet of living space. Residents here enjoy views of the lake, landscape and preserve. These villas are located on the southern end of Pelican Bay near the Waterside Shops and Philharmonic Center.
COMMUNITY AMENITIES:
-bbq and picnic area
-bike and jogging path
-fitness area
-tennis courts
These detached villas are nestled in a nature preserve and feature slate roofs and Cape Cod-style architecture. Many of these villas offer their own private pool.
Bridge Way Villas is part of the master planned community of Pelican Bay. Pelican Bay neighborhoods are clustered around three miles of pristine beach on the Gulf of Mexico in Florida. The area is bounded by the Naples Grand Hotel on the south and the Ritz Carlton on the north. Mostly, residences in Pelican Bay are separated from the beach by Florida mangroves and Clam Bay. High rise towers in the area, do however have fabulous views of the Gulf of Mexico. The neighborhood is taken care of by the Pelican Bay Foundation who takes care of the two private beach front restaurants for the residents, as well as the tennis facilities and community center. A large part of the action in Pelican Bay happens at the Philharmonic Center for the Arts and the Waterside Shops.
Come see if Bridge Way Villas and the sweet salty breezes of Pelican Bay are for you. If villas are not your exact taste, other options in Pelican Bay include high, low and midrise condominiums, single family estates, garden houses, senior living communities and more. There's truly something for everyone of every age and every taste in Pelican Bay.
Your Pelican Bay Real Estate Team
Domain Realty is your key to smart buying and selling in the Pelican Bay real estatemarket.  Call us today to learn how we can make you work home buying or selling dreams a reality. 239-898-5329 JesseMcGreevy@gmail.com