Built-in Coffee Makers Make Homes Extra Special
Posted:
Technology has brought us many wonderful things—electricity, computers and iPhones—but now it's bringing us built-in coffeemakers, according to this article from the Wall Street Journal, to gush over.
Dirk Sappok, a product-development manager with industry leader Miele, says the most significant advancements in built-in coffee machine design include easy usage and expanded programming options.
The devices—which on average are a few thousand dollars—include bean grinders with a half-dozen settings, adjustable dispensers that accommodate a range of cup sizes and multiple spouts that allow more than one drink to be prepared at the same time.
Some of the modern units can even be attached either to the plumbing or to a water reserve, "allowing them to be installed virtually anywhere: from a butler pantry or wet bar to even the master bedroom," Mr. Sappok says.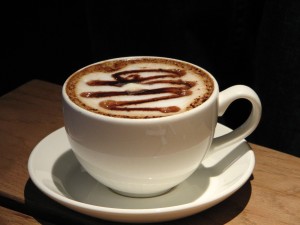 Built-in Espresso Makers Too
Designers are incorporating high-tech remote features into built-in, at-home espresso makers too. How would you like to be able to control your espresso maker with your cell phone?
The TopBrewer beverage machine, from Danish coffee-system company Scanomat, can be controlled by mobile devices using software downloadable through iTunes or Google Play.
TopBrewer can produce traditional coffee and espresso drinks as well as cold beverages making it perfect for any occasion.
Thermador, the Irvine, Calif., kitchen-appliance manufacturer, incorporated a grinder that can hold as much as 14 ounces of beans into its Fully Automatic Coffee Machine. The piece can be programmed to produce six grind options and 12 drink sizes. The stainless-steel device includes a steam wand that froths milk and dispenses hot water for tea or other drinks. A timer allows for automatic coffee preparation as well.
Some home-espresso systems cater to households with more than one coffee drinker. The Fully Automatic Coffee Machine by AEG Appliances has two pour spouts for simultaneous coffee serving. But it can brew enough coffee for up to four servings in one cycle. The finished brew is stored in a thermal coffee pot that keeps it hot for a time.